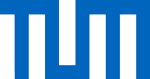 JPT Peptide Technologies
JPT Peptide Technologies is an ISO 9001:2015 compliant product and service provider as well as R&D partner for peptide related projects in immunotherapy, drug discovery and proteomics.


Thermo Fisher Scientific
Thermo Fisher Scientific is the world leader in serving science. Our mission is to enable our customers to make the world healthier, cleaner and safer. Through our Thermo Scientific brand, we help customers accelerate innovation and enhance productivity. Thermo Fisher Scientific supplies innovative solutions for the world's proteomics community in academic research, clinical translational medicine, and pharmaceutical/ and biotech industries. With applications that span the mass spectrometry based proteomics and protein analysis workflows– we provide a broad range of products and services that support leading edge biological research from disease and biomarker discovery, drug development and clinical research.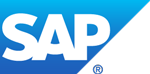 SAP SE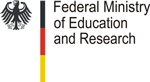 Federal Ministry of Education and Research
The ProteomeTools project is funded by a generous grant of the German Ministry of Education and Research (Bundesministerium für Bildung und Forschung – BMBF; grant number 031L0008A).